Ohio Annual Safety Test and Elevator Recabling Services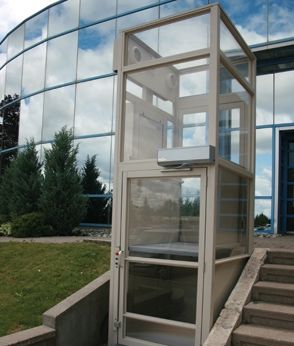 In order to keep your elevator certificate of operation current, the state of Ohio requires that all public elevators, dumbwaiters, LULA elevators, stairlifts, platform lifts, and material lifts undergo an annual safety test.
Most units also require a Five-Year Full Load Test (excluding Direct Hydraulic Elevators). Winding drum elevators that require cable replacement need to have the cables replaced every five years.
​If you have a residential lift, it is recommended that you have a maintenance check done at least once a year to assure your lift is safe, lubricated correctly, and in good working condition.
How do I schedule a Safety Test or Maintenance Check?
We will schedule a technician visit to perform the safety test or maintenance check.
We will keep you up to code by annually scheduling your safety test or maintenance check.
We will also properly file all of the required safety test and Five-Year Full Load Test forms with the state of Ohio.
Please Note* The state of Ohio also requires its own inspections with its own inspectors. Those services will be scheduled by them and billed by them.
Ohio Elevator Fire Service Inspections
Fire service inspection is designed to cover elevators with fire service and fire suppression systems installed.
The Ohio State Department of Industrial Compliance / Division of Elevator Inspection mandates that the elevator installed at your facility has a fire service inspection performed monthly.
AHEC provides monthly elevator fire service inspections.